Below are frequently asked questions about traveling to the Galapagos Islands on a family vacation. If you have any further questions, please don't hesitate to get in touch with us.
Is taking the family to the Galapagos a good idea?
Yes! The Galapagos Islands are a great destination for an exciting family vacation. Your kids will be amazed by the wild animals in the jungle, the smoking volcanoes in the highlands, the beautiful beaches of the coast and of course the Galapagos Islands each with their own unique sights and attractions. A cruise to the Galapagos allows you to see a lot of animals up close. You can swim and snorkel with sea lions and sea turtles and walk on real volcanic lava. For children 5 years and older, this is certainly the best way to explore the Galapagos Islands.
Why choose a family cruise on the Galapagos Legend?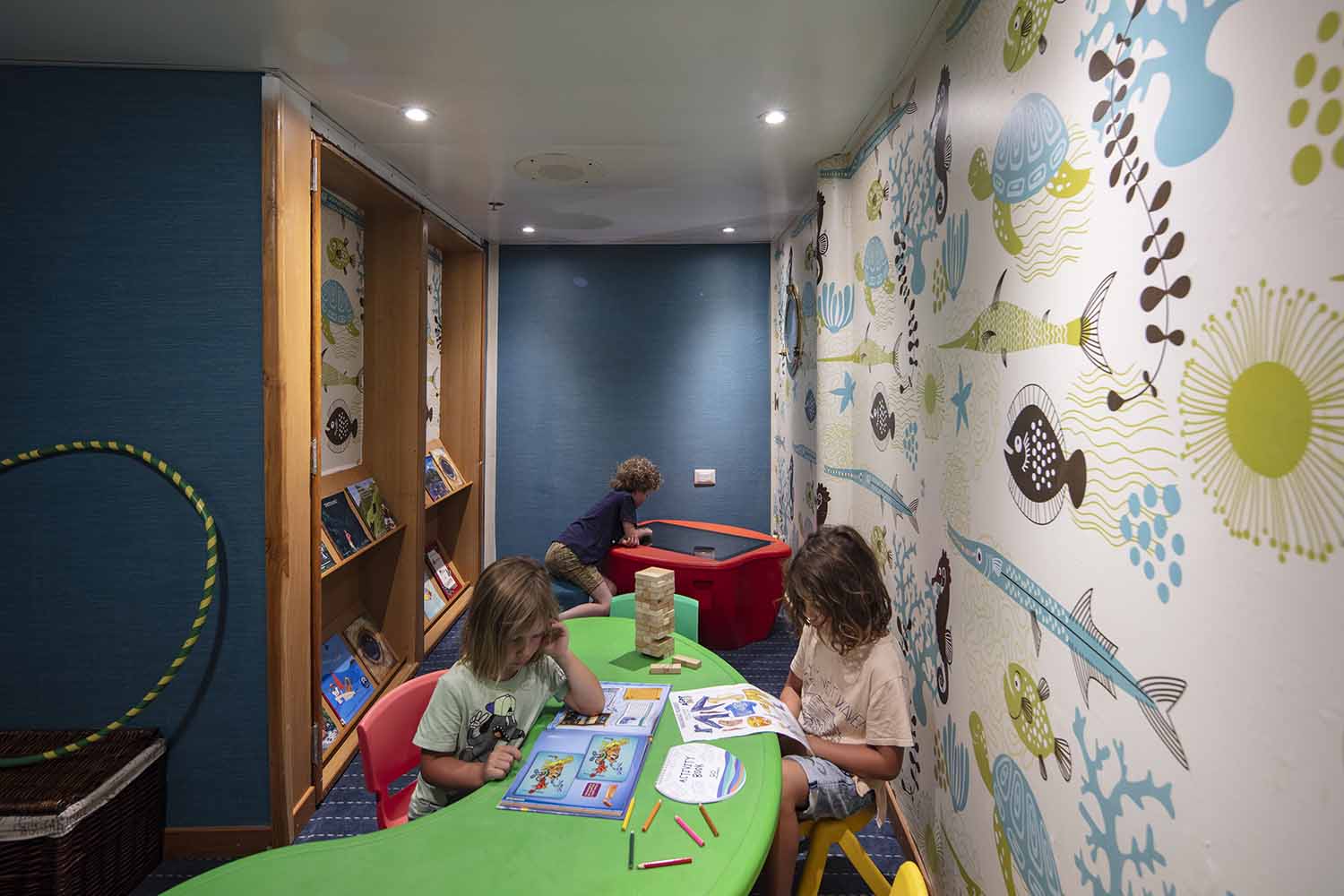 The Galapagos Legend offers special family cruises all year round. On the ship there is more than enough room for large families to move about and socialize comfortably. Children are well accommodated with amenities such as a family game room, a modern auditorium to enjoy live shows, a child-friendly swimming pool, outdoor lounges, BBQ area, a staffed nursery and a children's play-and-learn area, where they can interact and participate in fun activities with other kids on board. The Galapagos Legend also offers child-friendly meal options.
Should you get vaccinated before travelling to the Galapagos?
Vaccinations are not mandatory, but yellow fever and hepatitis A and B are recommended. When traveling with a family, it is always a good idea to bring a simple first aid kit with diarrhea tablets just in case.
Some doctors recommend taking malaria prophylaxis. However generally, there's generally a low risk of getting malaria. Insect repellants and vitamin B help to lower the risk even further, but please avoid touching the animals as insect repellants can be harmful to them.
Will your family be safe?
Although Ecuador and the Galapagos Islands are safe, take the following precautions to help protect your family and belongings:
- Hike in a group
- If possible, avoid making transfers between cities at night
- Take only the essentials for you and your family on excursions
- Use the ship's safe for valuables.
- Never leave your luggage to a stranger
- Try and keep an eye on your family members and luggage at all time
Do you have to change money to a different currency before the trip?
The Galapagos Islands belong to Ecuador whose official currency is the American dollar. You should therefore change your local currency to USD, as no other currency is accepted. In larger cities on the mainland there are forex exchange offices where you can exchange different currencies. However, it will be much more convenient to withdraw money at a bank or ATM, preferably in smaller denomination and bring cash with you. This will be useful when you want to buy small items and souvenirs from vendors on the islands.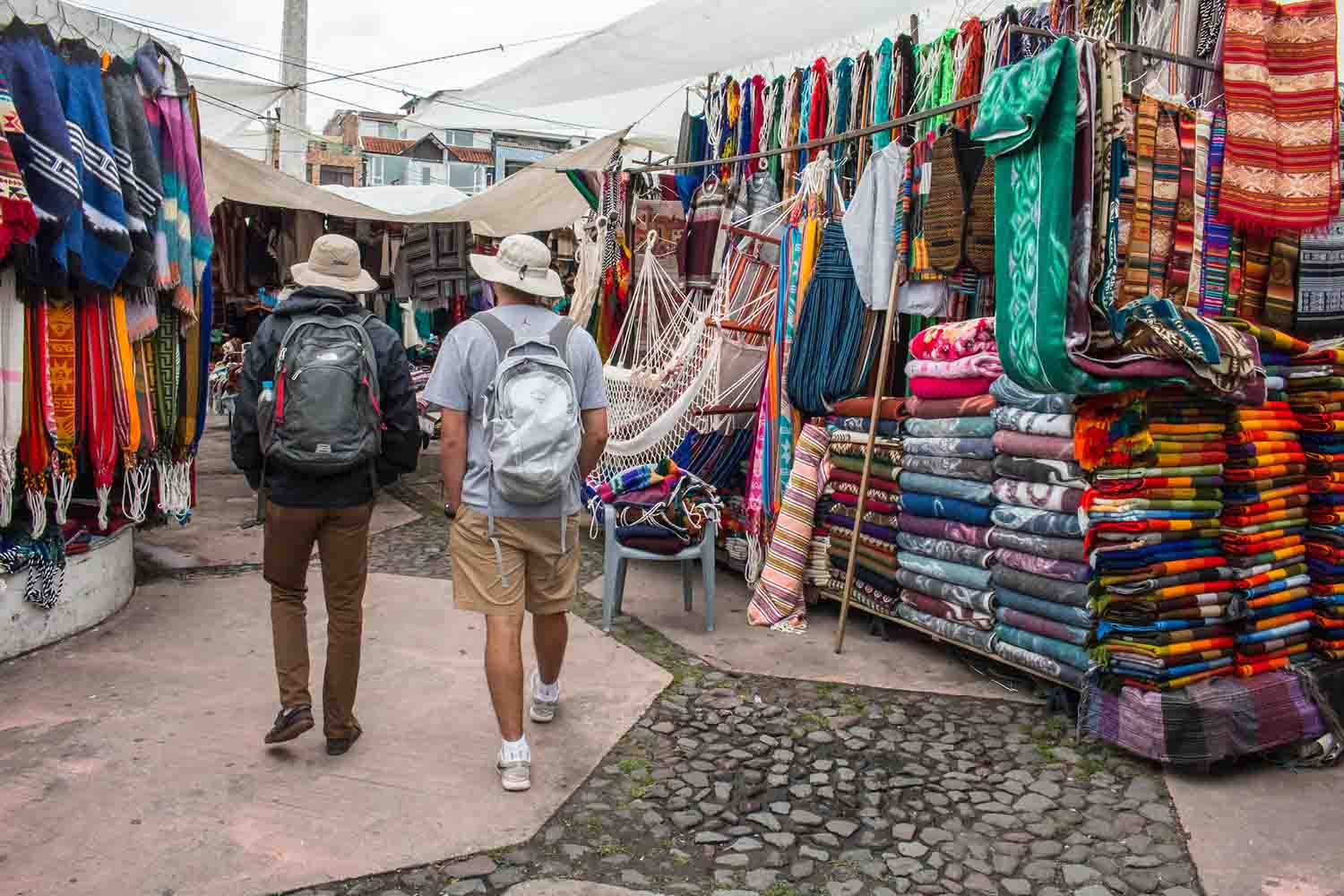 What clothes and extras should you bring with you?
Due to the location of Ecuador directly on the equator, the sun can be quite intense. To keep you and your family safe, sunscreen (optimally SPF30 and better) should be applied often even when it is cloudy. Sunglasses and a sun hat are also recommended.
Above all, the clothes should be comfortable. Since the regions sometimes vary greatly in terms of weather, depending your cruise itinerary, follow these clothing tips:
In the Andes it is advisable to bring clothes suited for warmer weather. Although you are right at the equator, it can get cool at altitudes of around 2,500m. It is generally spring-like warm in the day (approx. 25 ° C) and cool at night (approx. 10 ° C). The only fluctuations in the year are between the rainy season (somewhat cooler) and the dry season (slightly warmer). A jacket to protect against the rain and wind, long trousers, hiking shoes and T-shirts should also be packed.

In the rainforest and along the coast, temperatures range from warm to hot all year round (20 - 30 ° C). Here you can wear shorts, T-shirts, swimwear, a rain jacket and a sun hat. You should also have light long trousers and shirts with you, as it is advisable to keep your legs and shin protected from ants and thorny plants.

If you want to dive, you can take your diving equipment with you. However, note that there are weight limitations on luggage per passenger on flights to the Galápagos Islands. Cameras, binoculars and other sensitive equipment should be kept in waterproof plastic bags to protect them from moisture.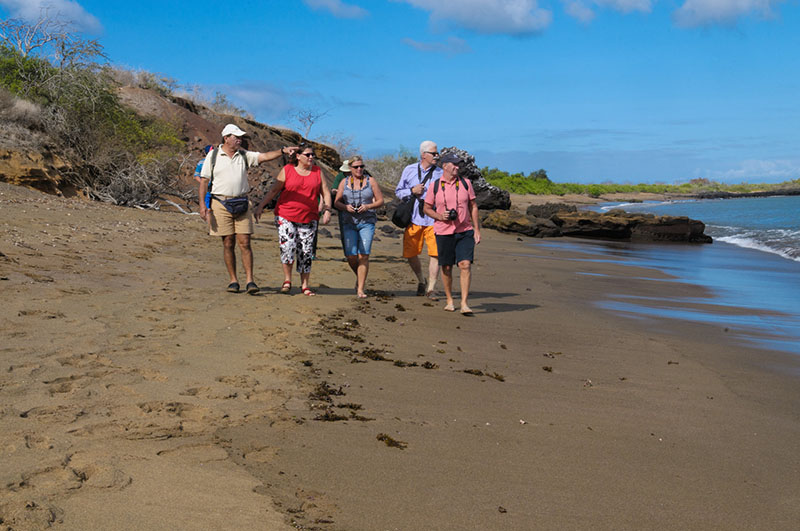 What should you know about electricity and internet connectivity?
In Ecuador the voltage is 110V and the sockets are the same ones used in the USA, so carry an adapter if necessary.
The Galapagos Legend offers stable internet and Wi-Fi access on board. If you need an alternative internet connection during your Galapagos cruise or while on the islands, it is recommended that you buy an international roaming SIM card with an internet package. This will allow you to maintain cell phone coverage while on your cruise. If your cell phone also supports the "Tethering" or "Mobile Hotspot" function, you can even connect your laptop to the Internet.
However, remember that one of the reasons to take your family on a trip to the Galapagos is to unplug from everyday life. To fully experience the incredibly beautiful, remote islands of the Galapagos, minimize the time you spend online as much as possible.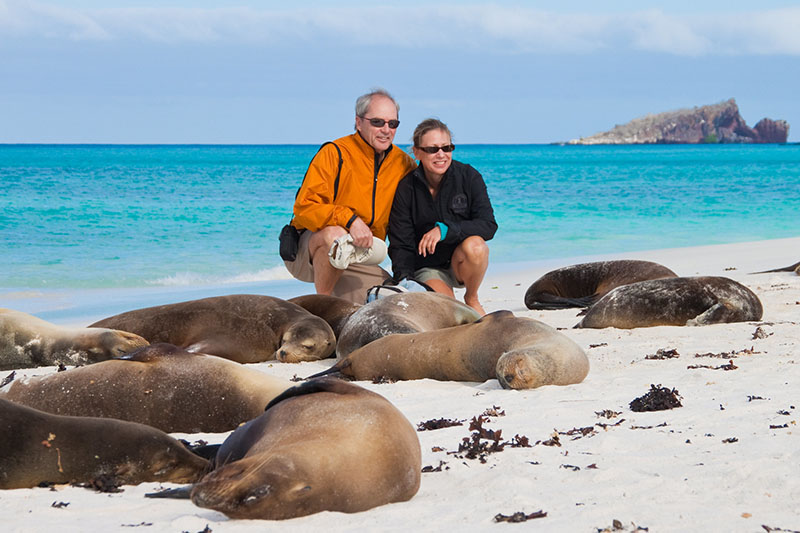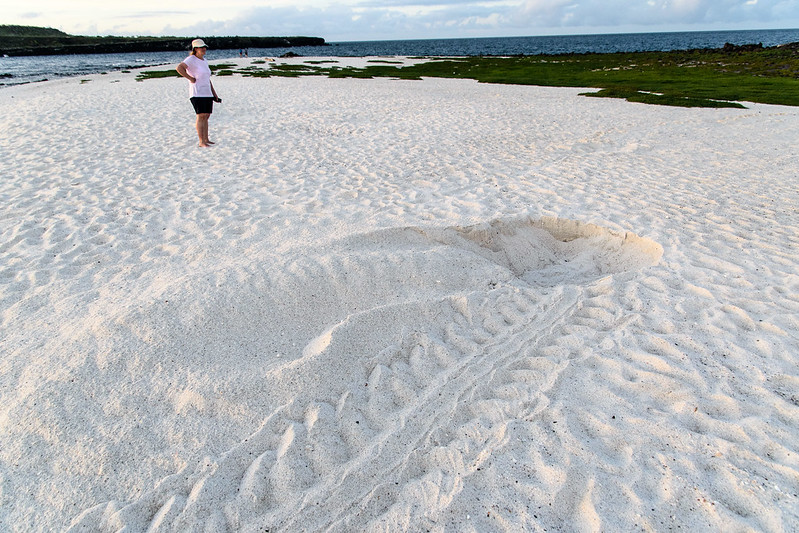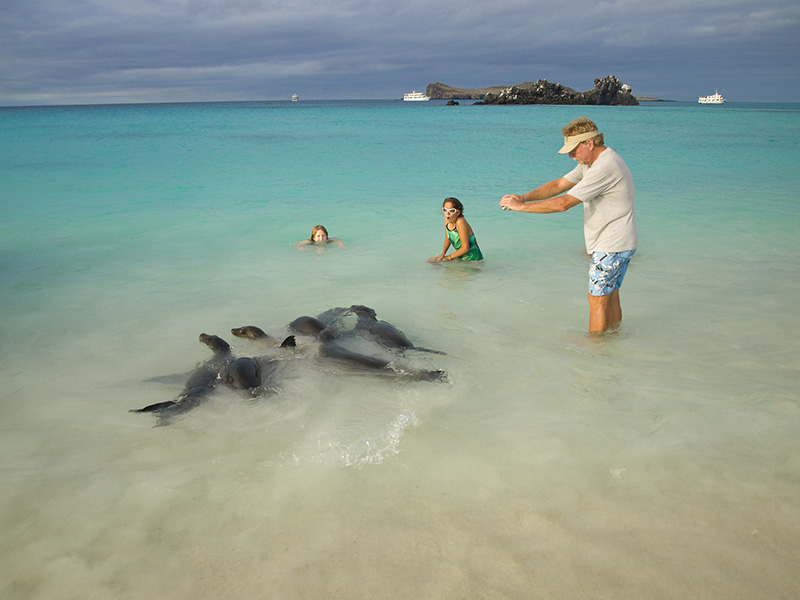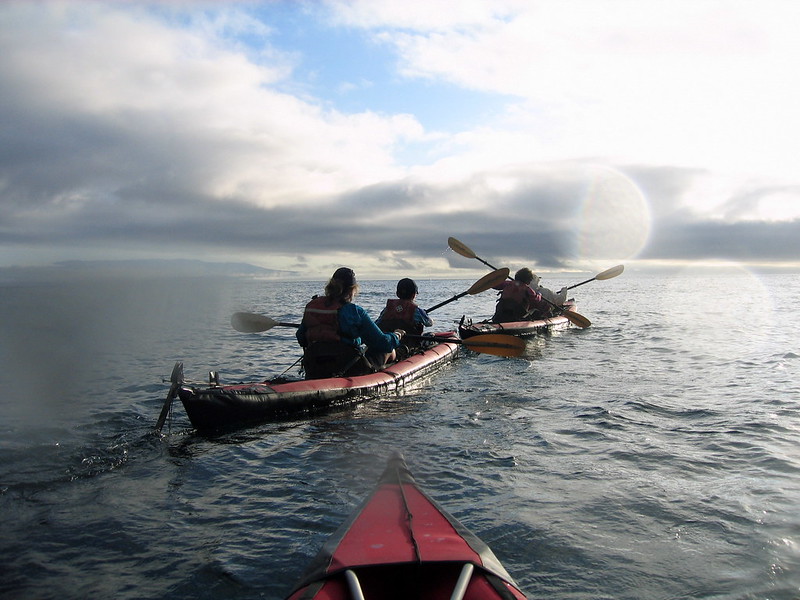 What should you pack?
Each family member can have a suitcase of max. 20kg and a small bag or backpack as hand luggage. Remember to pack the following essential items:
- Camera with enough storage space
- Replacement batteries
- Sunscreen SPF30+
- Water bottles
- Swimwear
- Light clothing
- Comfortable footwear for hikes
- Hats
- Mosquito repellent
- Sunglasses
- Binoculars
- Diving gear (optional)
- US dollars in cash