Environmental stewardship in the cruise industry may be propelled by the clarion call to make sustainable lifestyle choices, but established operators have embedded eco-friendly practices from the very beginning, and are now more strident in their efforts to more than offset the environmental impact of cruise travel.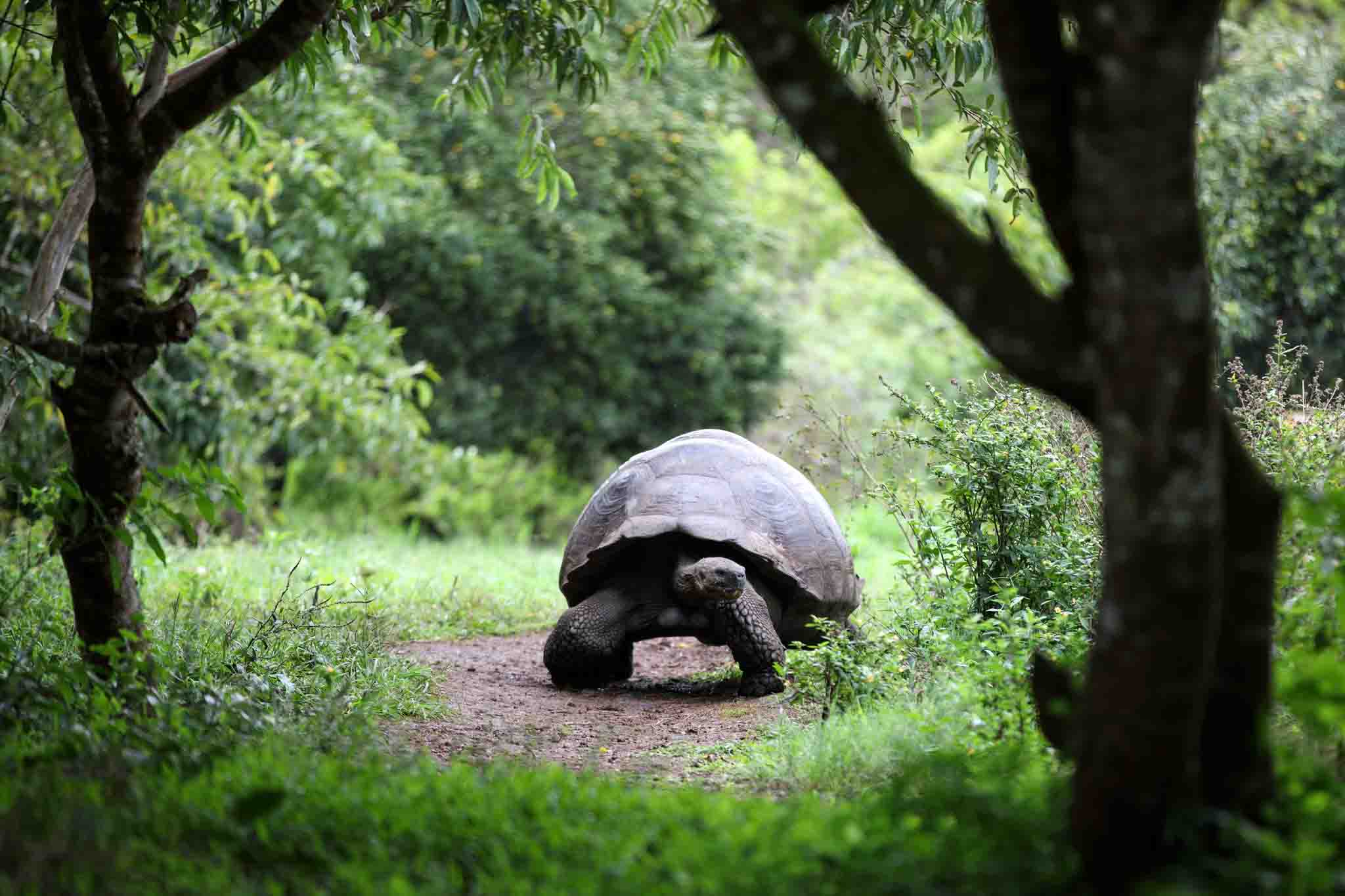 You don't have to sacrifice luxury for eco-friendliness when you're experiencing the best of Galapagos in the M/V Galapagos Legend. Klein Tours, the company operating the Galapagos mega yacht, is a partner of Galapagos Conservancy, a non-profit dedicated to the conservation of the Galapagos Islands' unique and rich biodiversity and ecosystems through research, conservation management and public policy. Their key actively running programs are the Giant Tortoise Restoration Initiative, Wildlife and Ecosystem Conservation, and Education for Sustainability.
Go Galapagos also collaborates with the National Park Service, which is in charge of protecting the precious archipelago of rich flora and fauna, which includes limiting tourist footprint to its most delicate areas and enforcing laws to ensure responsible human behaviors at the 54 different sites open to tourists.
The expedition ship's interior décor is crafted from teak sourced from teak plantations with eco sustainability credentials. The Galapagos Legend's use of advanced water treatment plants ensures water conservation and reuse through desalination and purification. Every cabin on the Galapagos Legend has a thermos that guests can conveniently refill at the ship's water stations. This initiative eliminates the need for plastic bottles, which are particularly harmful to seabirds, sea turtles, fish and marine mammals.
The company's official website specifies that the Galapagos Legend operates in compliance with the International Safety Management Code, thereby helping assure marine safety and environmental protection.
Size doesn't really matter
The Galapagos Legend's carrying capacity befits its name: the large cruise vessel serves as a comfortable and luxurious home-away-from home for 100 guests, a sixty-strong crew and six multilingual naturalists.
A large ship is more stable over the waters than a small vessel. That being said, the Galapagos' waters don't get concerningly rough. And although a smaller ship may evoke a sense of intimacy, and offer flexibility in terms of visitation hours – there are fewer people to wait during early morning visits to conservation centers or national parks – the Legend's size advantage ensures greater privacy while creating the option to mingle with many more co-passengers. Your cruise can be as intimate or open as you would like.
Every activity or excursion is organized into small groups, each accompanied by a multilingual professional guide. You enjoy the flexibility to be part of a group of co-passengers with similar abilities. So, if you're an early bird, you'll be part of a group of early risers who can get to a site in the mornings and avoid the rush of tourist traffic.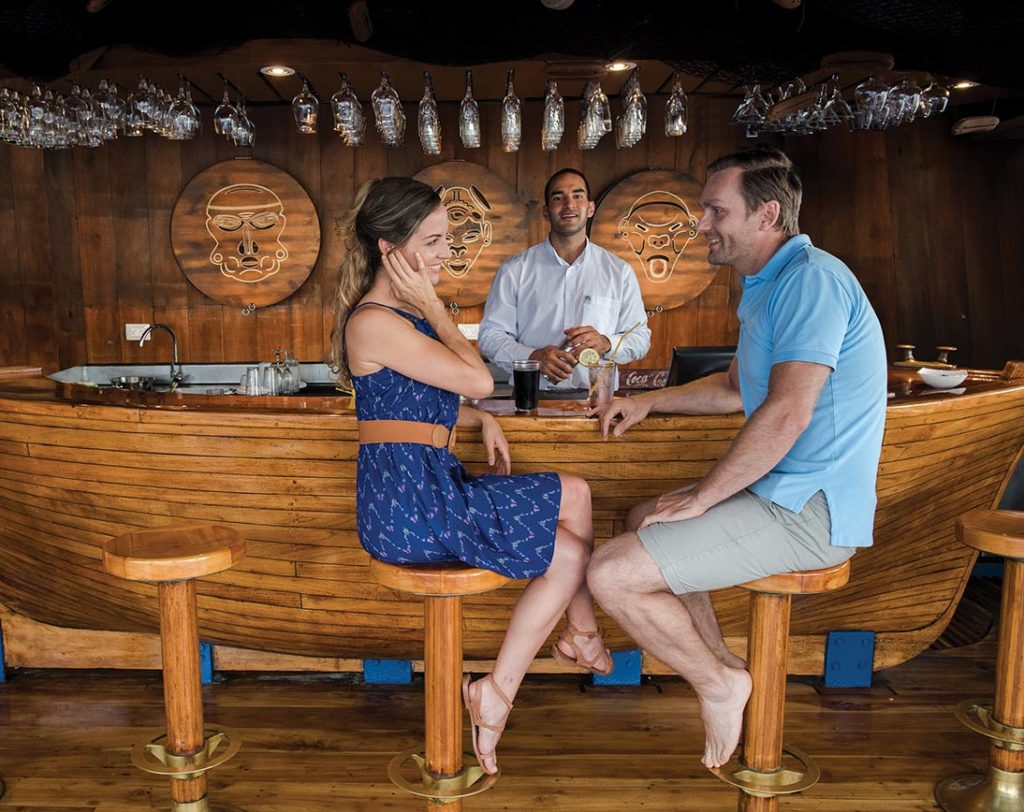 Luxurious cruising in Galapagos
The Galapagos Legend has 52 airconditioned cabins, all offering scenic ocean views, and three interior cabins. You can upgrade to luxurious balcony suites with private balconies and panoramic vistas. The biggest cabin is the Legend Balcony Suite, comparable to four- or five-star hotel accommodation. Perched on decks promising glorious landscape views are Balcony Suites that have undergone significant redesign to elevate customer experience. Junior suites are designed keeping in mind the cosines, sense of security and ample space that help kids adjust quickly to an exploration by sea.
The Galapagos Legend has a commodious deck that houses a restaurant, medical station, auditorium, snorkeling equipment room and embarkation area. Guests can look forward to snorkeling, swimming, kayaking and scuba diving.
It's not what you see, it's also what you learn and feel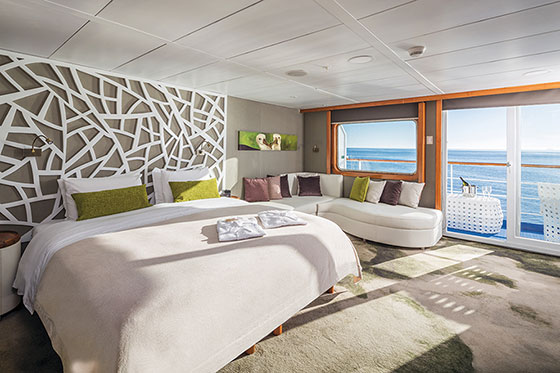 The Galapagos Islands are famous for inspiring Charles Darwin's theory of evolution. A world in itself, the Galapagos Islands shelter a large diversity of flora and fauna, and about 25,000 people who inhabit the islands of Santa Cruz, San Cristobal, Isabela and Floreana. The Galapagos National Park protects over 3,000 square miles of islands and islets, and the Galapagos Marine Reserve safeguards 50,000 square miles of ocean surrounding the islands.
With the wildlife population outpacing human population on the islands, there is nothing by way of light pollution here, which means you can bask in the brilliance of the islands' night skies, including the opportunity to view the constellations of the Northern and Southern Hemispheres at the same time!
Naturalist guides are a key resource for any expedition to this part of Ecuador, enabling guests to gain a broad understanding of the islands' startling biodiversity, pick spots to observe fauna clearly and as closely as permissible, and find the best snorkeling, swimming and scuba-diving holes. Naturalist guides are multilingual, catering to guests who may not speak English as their first language. Their knowledge and insights not only help you make the most of the islands' attractions, but also open you up to the damage and cost borne by the environment and wildlife from human activity.

Some of the highest levels of endemism are found on the Galapagos Islands. There exists a special incentive to limit deforestation and biodiversity loss, while taking proactive steps to safeguard local flora and fauna from the potentially devastating impact of climate change. It behooves everyone, from local authorities and services, to cruise operators, inhabitants and tourists, to implement sustainable practices that protect the islands' delicate environment.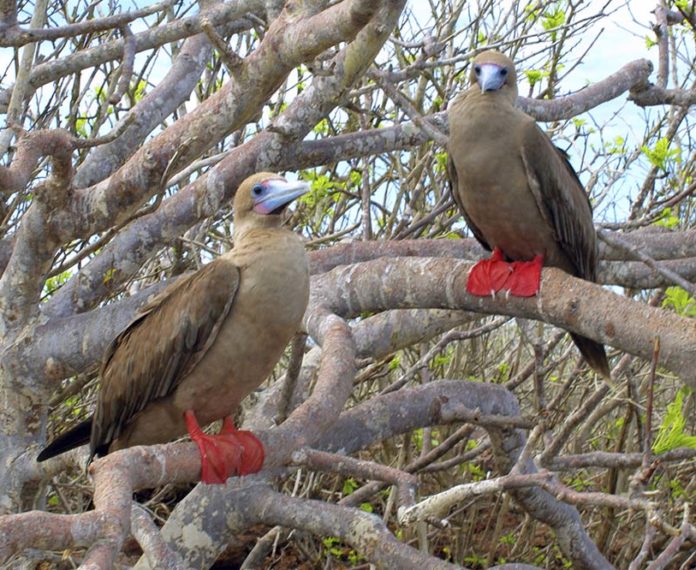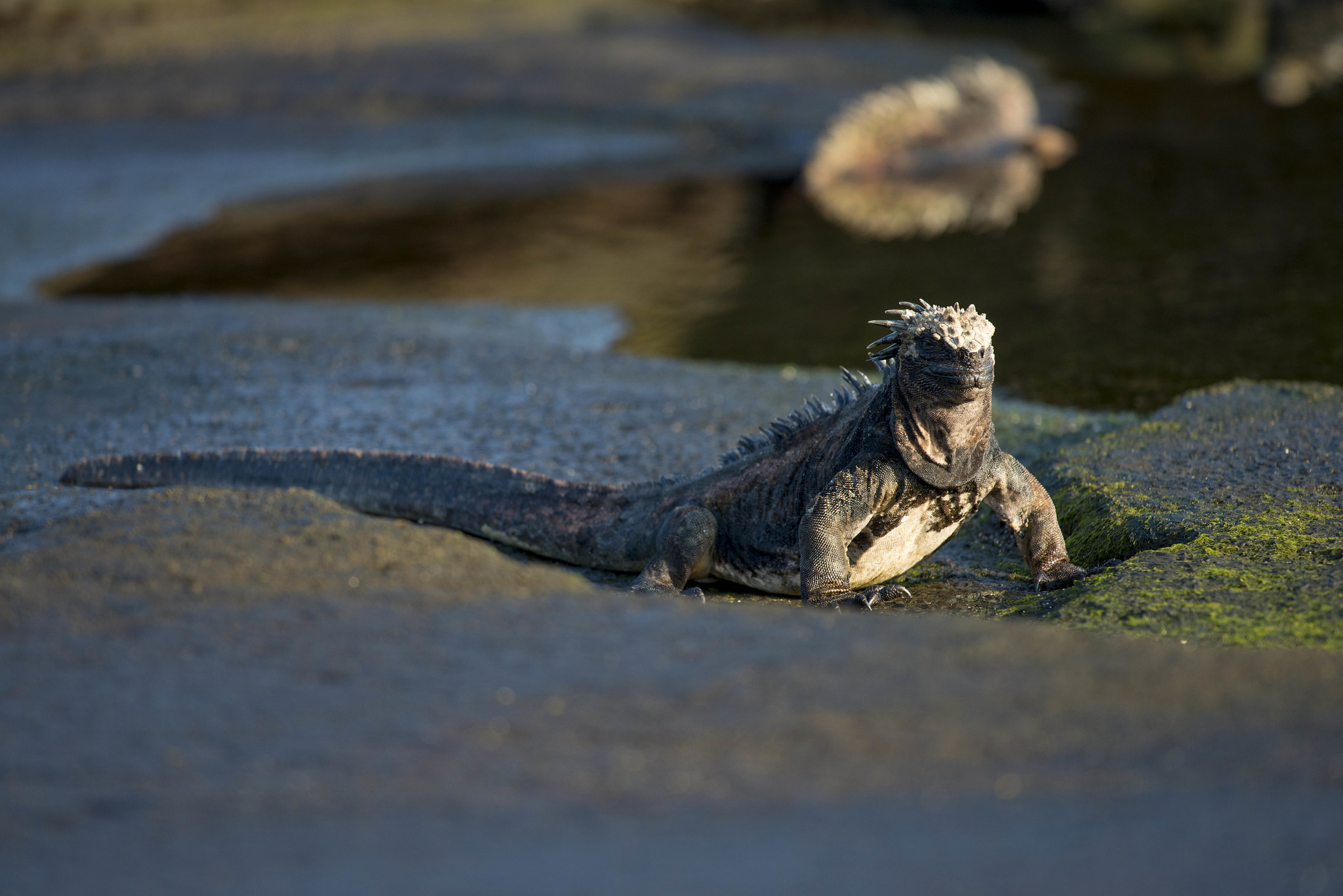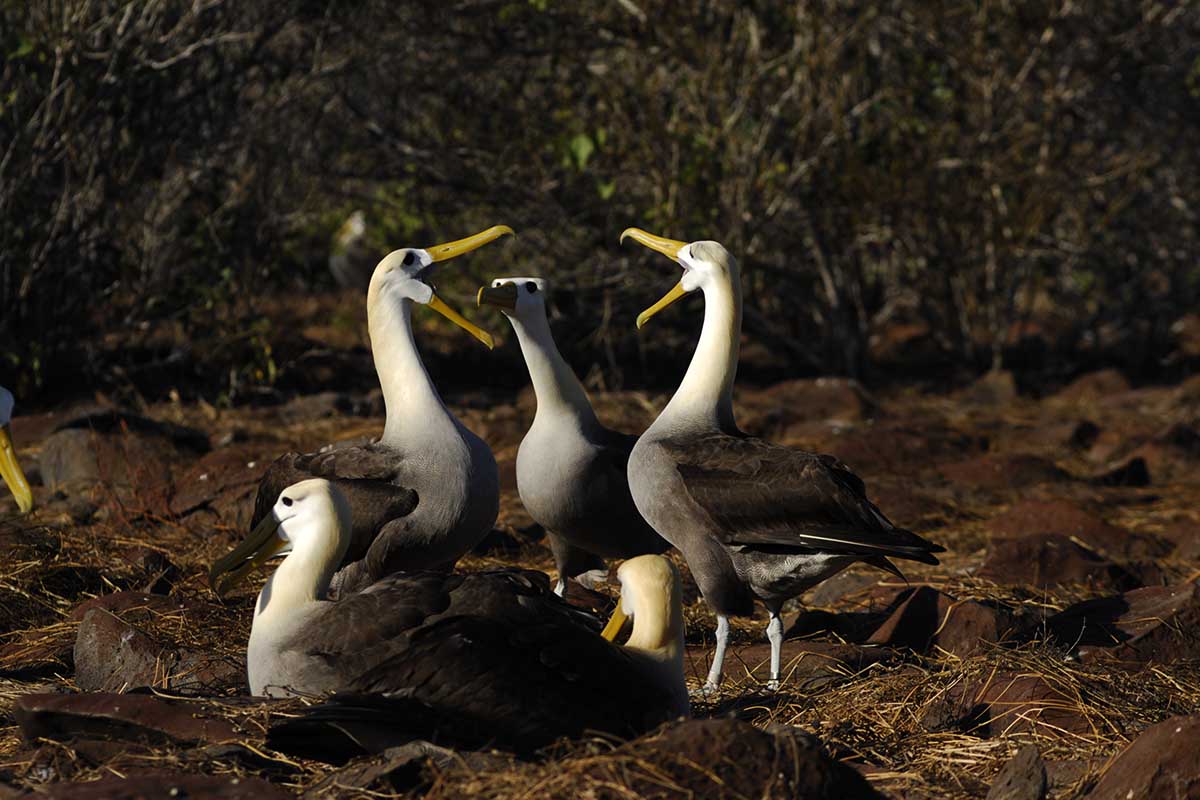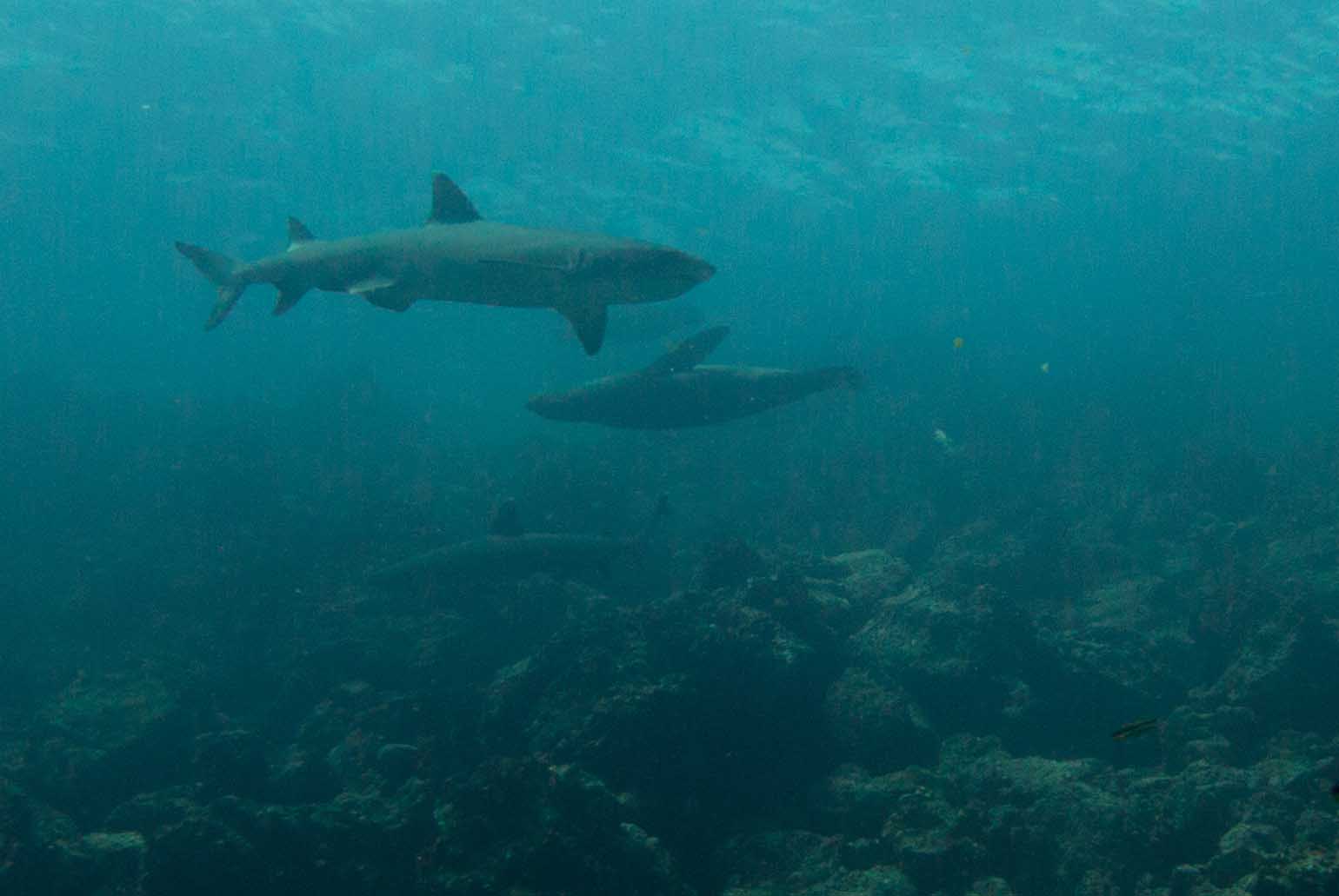 Incredible experiences await you
Santa Cruz highlands is a bird watcher's paradise and home to the Galapagos giant tortoises, the largest living species of tortoises in the world.
The famous Genovesa Island is rich in fauna, such as red-billed tropicbirds, fur seals, wedge-romped storm-petrels, great frigate birds, red-footed boobies.
Dragon Hill is a nesting ground for endemic land iguanas, while Santa Fe's white sand beaches and cactus forests are inhabited by diverse species.
Mosquera Islet is a home to sea lion colonies, lava gulls and herons, and Santiago islands is a veritable heaven for bird and marine wildlife watchers.
Isabela island offers awe-inspiring views of the Alcedo Volcano, and the uplifted coral reef resulting from seismic activity, as well as the 35 cm-tall Galapagos penguins, the only penguin species living in the tropics.
Fernandina island is where you can spot the most primitive-looking marine iguanas and snorkel in deep waters teeming in marine life.
Bartolome island delights with its rare volcanic scene resembling a lunar landscape and snorkelling that ensures an up-close-and-personal experience with Galapagos penguins, white-tipped sharks and sea lions.
South Plaza and North Seymour are home to frigate birds, blue-footed boobies and swallow-tail gulls.
At Black Turtle Cove, there are no landing sites, so you have to take the panga or kayak to see black turtles mating in the mangrove-lined waters, groups of hammer head sharks and schools of golden rays.
San Cristobal island is inhabited by three booby species, and black-neck stilts and ruddy turnstones in a hidden lagoon, and home to the La Galapaguera giant tortoise breeding center. a semi-natural habitat dedicated to recovering the population of the largest tortoise species in the world.
Observe the hybrid iguana, the result of breeding between a male marine iguana and female land iguana, watch the courtship ritual of the endemic Waved-Albatross at Suarez Point.
See the 19th century Post Office Bay, where visitors to the island come to sift through letters and cards to take home and deliver by hand.
Explore the Galapagos Islands in a small cruise ship. The ecological impact of a small ship is far less than its bigger counterparts. Here we have two great examples of "green cruising" in small ships that take you to some of Galapagos Islands' most compelling attractions:
The Galapagos Ocean Spray has a capacity of 16 passengers, panoramic views from cabins and all modern in-suite amenities, the catamaran has a solarium, Jacuzzis, bar, video library and a play zone for kids.

The Grand Majestic Cruise is a yacht that facilitates a range of itineraries covering most of the islands. Offering minimalist yet comfortable green cruising, the cruise has a number of resting areas and spacious sundecks, and an excellent bar and lounge area.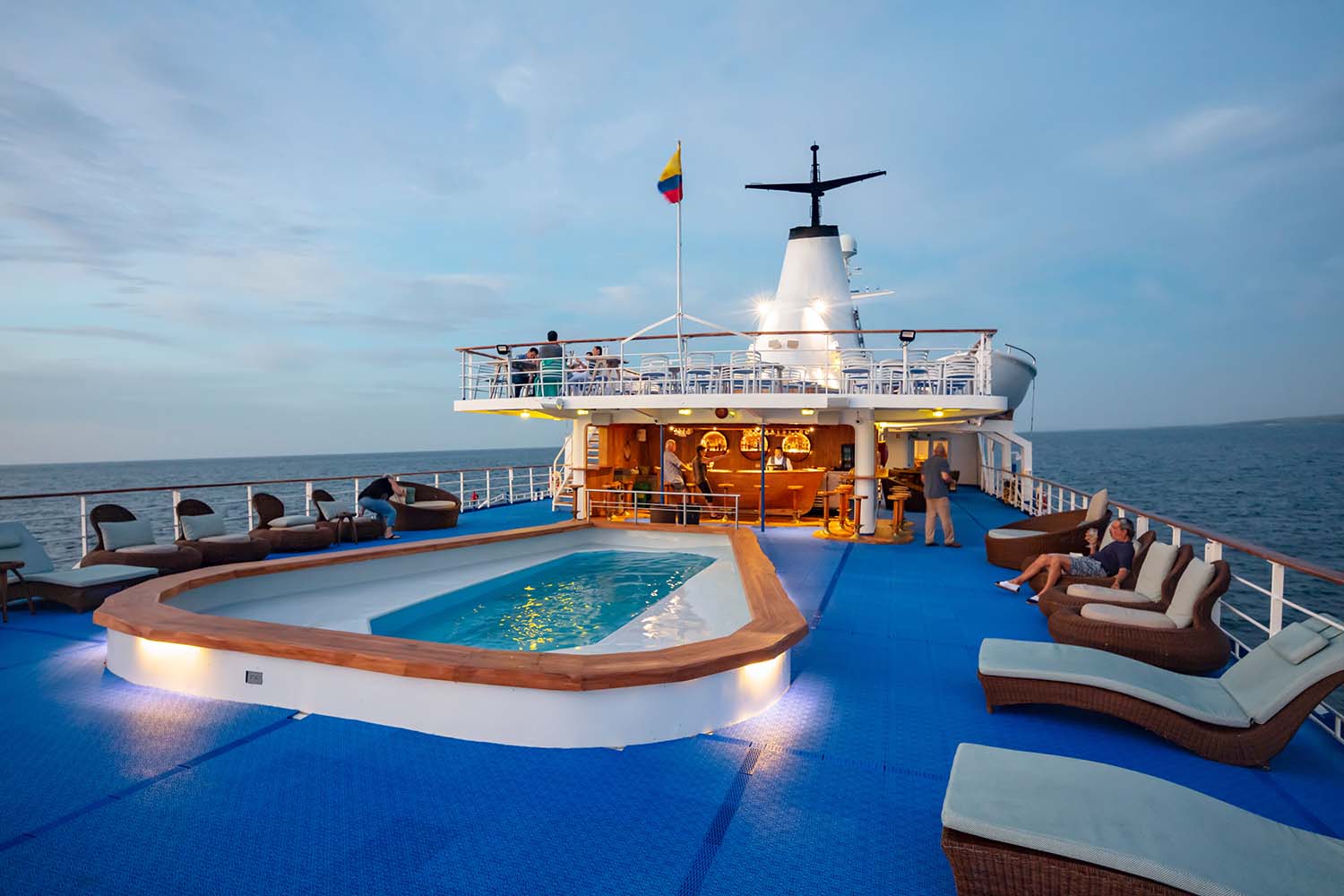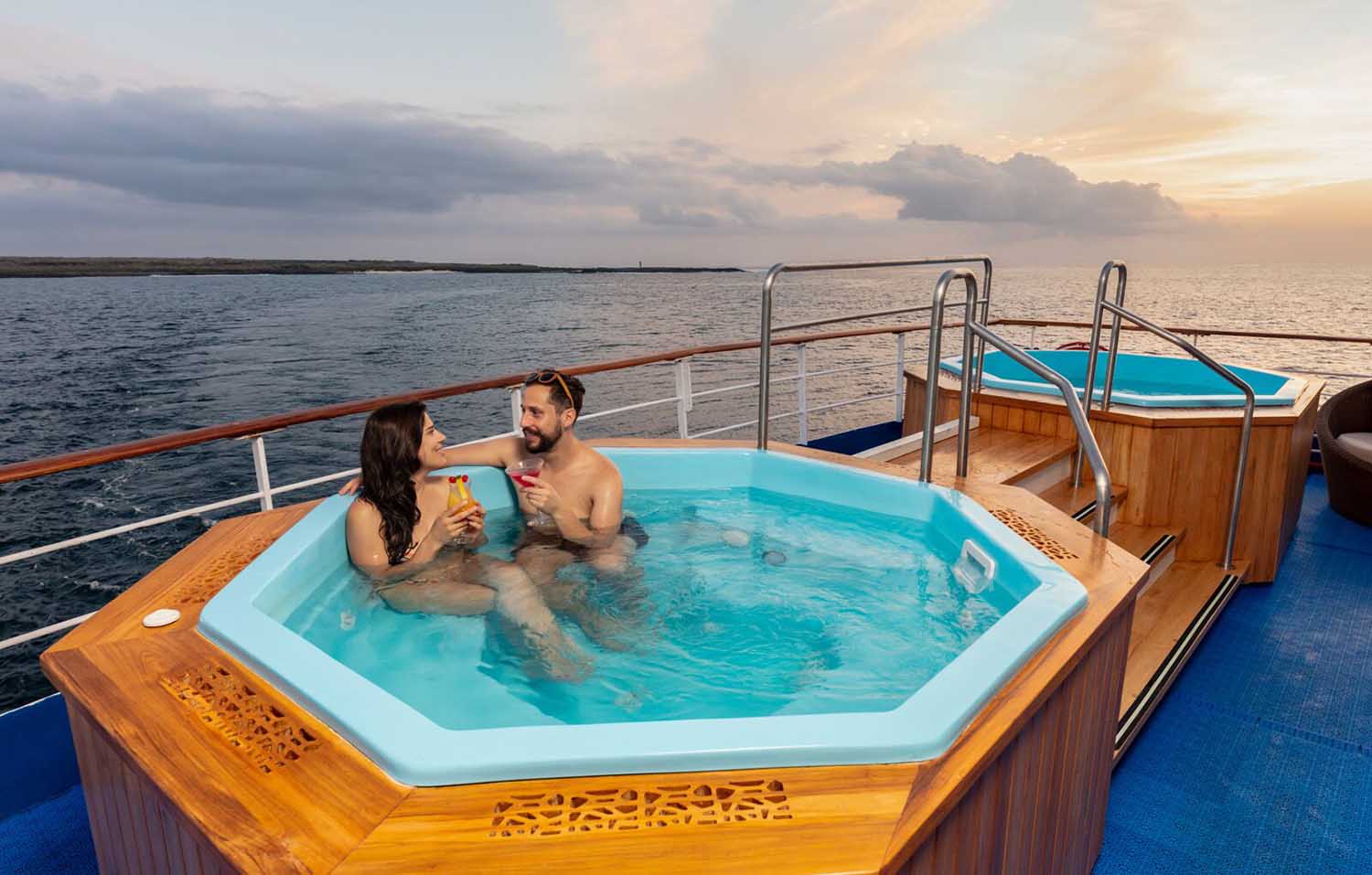 Both cruises cater to special dietary requirements so long as they have been communicated prior to the trip. Certified naturalists accompany guests on land excursions, and are able to inform and advise on a whole range of topics pertaining to the islands' geology, marine life, wildlife and conservation projects.
A third ship, the Galapagos Hopper is not a cruise ship per se, rather, a convenient and comfortable vessel for hotel-based island hopping for guests who prefer land-based Galapagos tours with hotel accommodation. It is geared towards day cruises, and offers personalized service onboard.
Ready for unforgettable nature travel and wildlife experiences?
Expedition cruising to the Galapagos Islands is likely to be a much-cherished travel experience. If you've been planning to visit the Galapagos Islands, have a look at your cruise options to align your requirements to the perfect ship and itinerary.